Birthday: 04 November 1916
Born In: Saint Joseph
Sun Sign: Scorpio
Died On: 17 July 2009
The only non-NASA honoree of the prestigious 'Ambassador of Exploration' award, Walter Cronkite reported several important events, such as 'Project Mercury' and bombings in World War II. He is the recipient of many awards, including four 'Peabody Awards.'
Birthday: 25 April 1908
Born In: Guilford County, North Carolina, United States
Sun Sign: Taurus
Died On: 27 April 1965
Edward R. Murrow and his team 'Murrow Boys' set benchmarks as war correspondents during World War II and became celebrity journalists. He was considered an exemplary journalist because of his honesty and integrity in reporting. He was honored with the 'Peabody Award' several times, and the 'Presidential Medal of Freedom'.
3. Tom Brokaw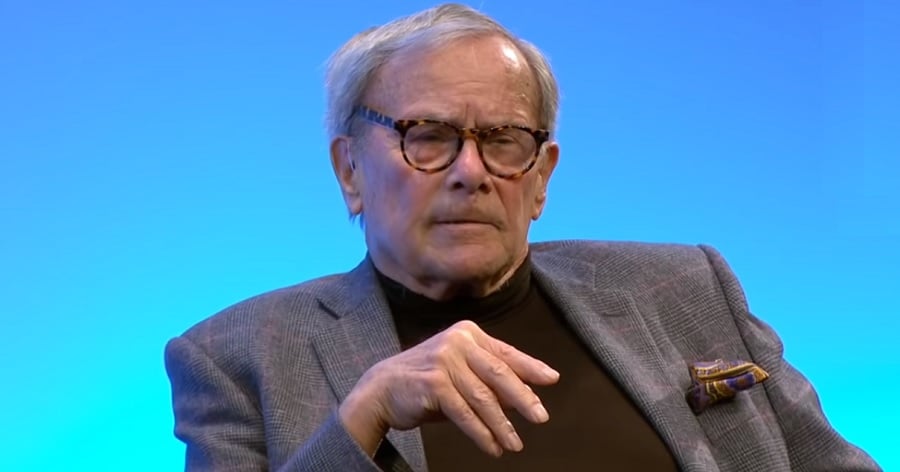 Birthday: 06 February 1940
Born In: Webster, South Dakota, United States
Sun Sign: Aquarius
Tom Brokaw is the only person to have hosted NBC's three major news programs: 'Meet the Press,' 'NBC Nightly News,' and 'The Today Show.' In 2014, he was honored with the 'Presidential Medal of Freedom' by Barack Obama.
Birthday: 29 July 1938
Born In: Toronto, Canada
Sun Sign: Leo
Died On: 07 August 2005
Throughout his career, which lasted for 58 years, Peter Jennings won several awards, including 16 Emmy Awards. The 'Washington Journalism Review' named him the 'Best Anchor' on four occasions.
Birthday: 10 July 1920
Born In: Wilmington, North Carolina
Sun Sign: Cancer
Died On: 11 June 2003
During the course of his 54-year-long career, David Brinkley was honored with three 'George Foster Peabody Awards,' ten 'Emmy Awards,' and the 'Presidential Medal of Freedom'.