Also Known As: Rashida Leah Jones
Gender: Female
Birthday: 25 February 1976
Born In: Los Angeles, California, United States
Sun Sign: Pisces
Famous As: Actress
American actress Rashida Jones claims descent from a line of European and American royalty on her father Quincy Jones' side. Among Rashida's paternal ancestors are Betty Washington Lewis and Edward I. Betty Washington Lewis was an American Colonist and the sister of George Washington. Edward I reigned as the King of England from 1272 until his death in 1307.
Gender: Female
Birthday: 26 May 1966
Born In: Islington, London, England
Sun Sign: Gemini
Famous As: Actress
English actress Helena Bonham Carter's father, Raymond Bonham Carter, hailed from an influential British political family. Helena's maternal grandparents were painter Baroness Hélène Fould-Springer and diplomat Eduardo Propper de Callejón. Her paternal grandmother, Violet Bonham Carter, was a popular feminist and politician whose father, H. H. Asquith, served as the Prime Minister of the United Kingdom.
3. Harry Lloyd & Charles Dickens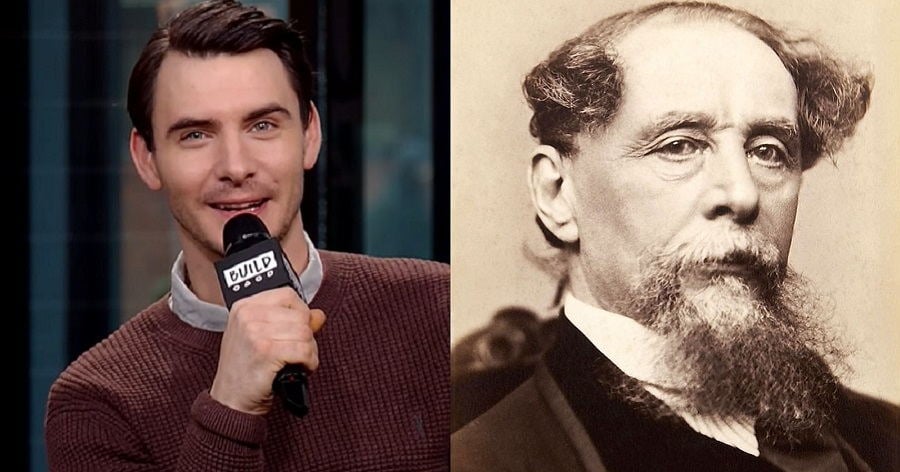 Also Known As: Harry Charles Salusbury Lloyd
Gender: Male
Birthday: 17 November 1983
Born In: London, England, UK
Sun Sign: Scorpio
Famous As: Actor
Harry Lloyd is an English actor best known for playing Viserys Targaryen in the popular TV series 'Game of Thrones'. Popular English writer Charles Dickens is Harry Lloyd's great-great-great-grandfather through his mother Marion Dickens. Lloyd's maternal grandfather was Captain Peter Gerald Charles Dickens who was a Royal Navy officer. English Barrister Sir Henry Fielding Dickens was Harry Lloyd's great-grandfather.
Also Known As: Katherine Mathilda Swinton
Gender: Female
Birthday: 05 November 1960
Born In: London
Sun Sign: Scorpio
Famous As: Actress
British actress Tilda Swinton hails from one of the oldest Scottish families. One of her ancestors happens to be Robert I or Robert the Bruce who reigned as the King of Scots from 1306 to 1329. Ironically, London-born Tilda's ancestor Robert the Bruce fought against England in the First War of Scottish Independence and is considered a national hero in Scotland.
Also Known As: Rose Eleanor Arbuthnot-Leslie
Gender: Female
Birthday: 09 February 1987
Born In: Aberdeen
Sun Sign: Aquarius
Famous As: Actress
Scottish actress Rose Leslie was raised in her family's 16th-century Lickleyhead Castle which belongs to Clan Leslie. Among her ancestors is King Charles II under whose reign women gained legality to act professionally. Rose Leslie can thank her ancestor for indirectly helping her establish herself as an actress.