1. Mel Allen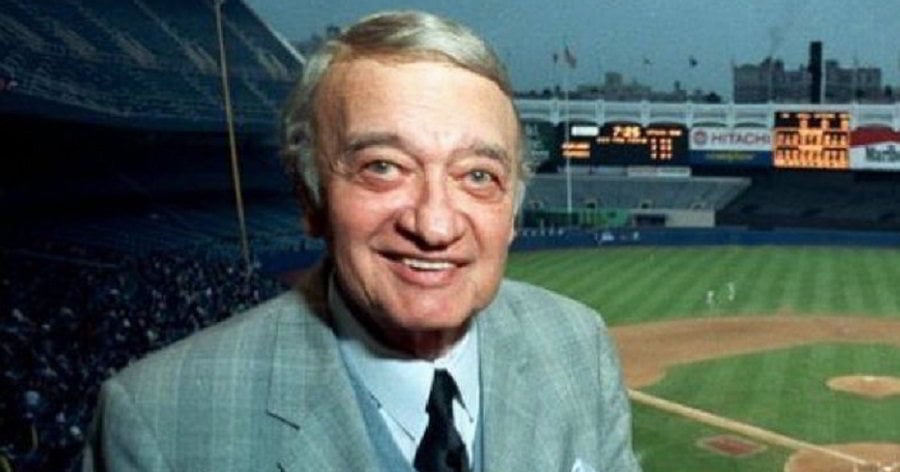 Birthday: 14 February 1913
Born In: Birmingham, Alabama, United States
Sun Sign: Aquarius
Died On: 16 June 1996
Mel Allen is fondly remembered as 'The Voice of the Yankees', because of his extended association with 'New York Yankees'. He became one of the first two awardees of the 'National Baseball Hall of Fame's' 'Ford C. Frick Award'. He has also appeared in a few movies as a commentator. 
Birthday: 29 November 1927
Born In: The Bronx, New York, U.S.
Sun Sign: Sagittarius
Age: 94
Vin Scully is a former award-winning and halls of fame inductee broadcaster. He is a legend in the field of sports commentary. He holds the record for the longest-tenured announcer working with the 'Dodgers'. This record is also the most extended association of a commentator with a single team in any professional sport.
Birthday: 21 August 1924
Born In: Holyoke, Massachusetts, United States
Sun Sign: Leo
Died On: 18 June 2002
Jack Buck was a highly respected announcer. He had many halls of fame to his name, including the 'National Baseball Hall of Fame,' the 'Pro Football Hall of Fame,' the 'National Radio Hall of Fame,' and 'St. Louis Cardinals Hall of Fame Museum.' He had worked with 'St. Louis Cardinals' as an announcer.
Birthday: 26 January 1935
Born In: Milwaukee
Sun Sign: Aquarius
Age: 86
Recognizing Bob Uecker's contribution to baseball in general and announcing in particular, National Baseball Hall of Fame awarded him with the 'Ford C. Frick award' in 2003. Since 1971, he works with the 'Milwaukee Brewers' as a broadcaster.
Birthday: 01 March 1914
Sun Sign: Pisces
Died On: 18 February 1998
In 1988, Harry Caray was inducted into 'NSSA Hall of Fame'. The following year, he became an 'American Sportscasters Association' Hall of Famer. He was also honored with a star on the 'St. Louis Walk of Fame'.